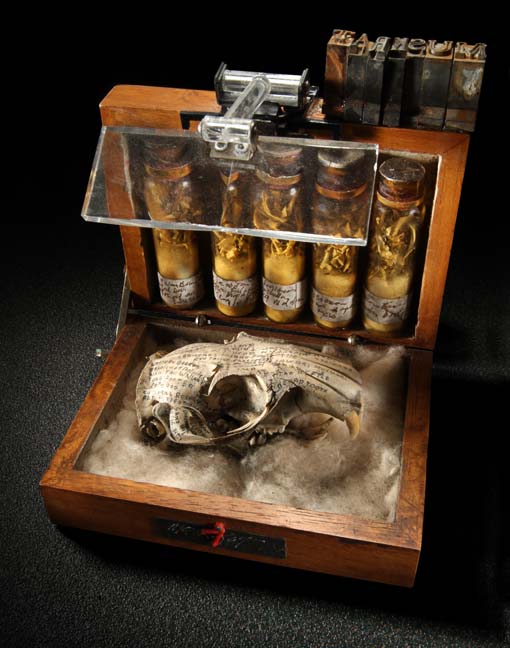 Muskrat Box
Ron Pippin
I have not gotten a single thing done today, because I've spent hours browsing the archive of assemblage artist Ron Pippin. Has there ever been a more charming collection of steampunk-influenced taxidermical wonder-boxes?
This cryptically inscribed muskrat skull (above) is exactly my cup of Victorian-naturalist tea. And the partially mechanized vignettes, like "The Operation," are simply haunting: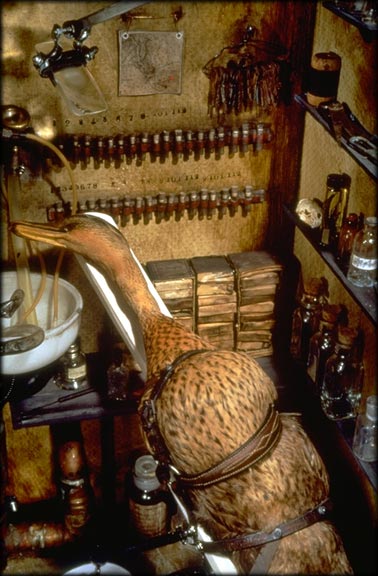 The Operation (detail)
Ron Pippin, 1994
Ron Pippin has been represented by the Sherry Frumkin Gallery and Obsolete, Inc. But I can't find a current exhibit of his work – if anyone knows where he might be showing pieces, let me know.