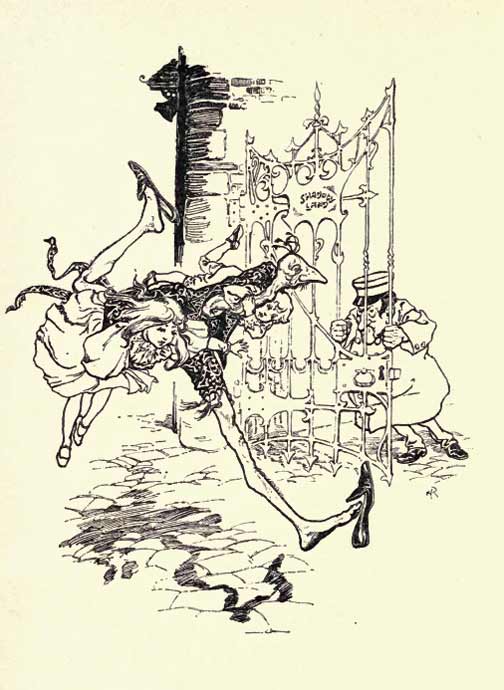 The Zankiwank and the Bletherwitch
Written by S.J.A. Fitz-Gerald, 1896
Illustrated by Arthur Rackham
Maude and Willie felt themselves dropping, dropping, dropping, until the Zankiwank bounced up and caught them both in his arms, saying as he rushed forward:- "Quick, the gates are only open for five seconds once a week, and if we don't get inside at once we shall be jammed in the door-way."

So into Shadow Land they tumbled as the porter mumbled and grumbled and shut the gate with a boom and a bang after them.
A truly altruistic, wonderful person at conceptart has posted links to several dozen vintage art books, mostly hosted through archive.org. The list includes instructional books by Bridgman, Ruskin, etc., children's books illustrated by NC Wyeth, Pyle, etc., and a large selection of delicious work by Arthur Rackham. Come on – who knew Rackham illustrated something as bizarre as "The Zankiwank and the Bletherwitch"?