Science scouts: much better than plain old girl scouts!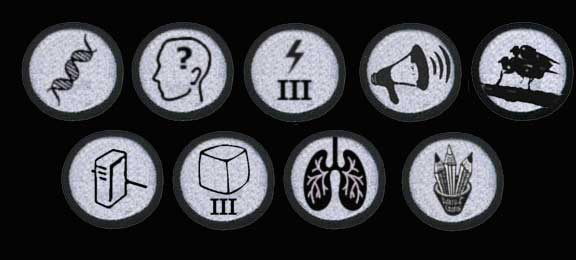 Is it scary that I would qualify for so many merit badges? Actually, I could invent a few more, such as "I have administered illegal drugs of abuse to insects," but then I'd be giving away all my Science Secrets. (See the link for the meaning of these badges).
Note that there is also one for, well, cephalopodmania (although I am not yet worthy):


From the good folks at SCQ.