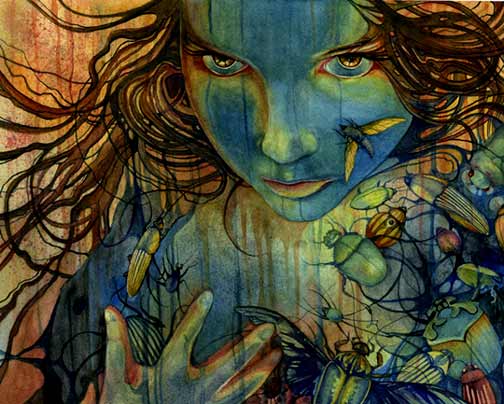 Queen of Decay
watercolor on paper
. . . .and I painted this a few years ago when I was in a similar mood.
It's amazing how paint and paper can trap a state of mind. Fall is a mercurial, frangible, profligate season, vibrant with colors that trumpet their own decay. Corruption is color. Madness is color.
To paraphrase Yeats, things fall apart. The summer cannot hold.