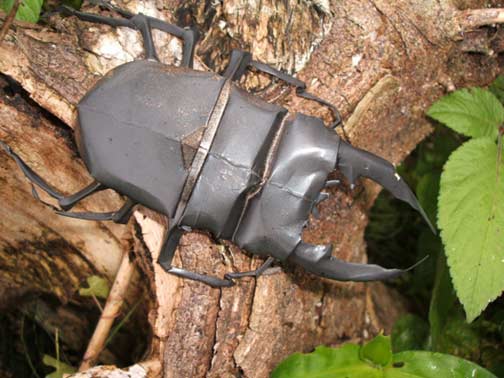 The cephalofabulous Pink Tentacle Blog uncovers paper artist Taketori's origami creations:
Kiri-origami artist Taketori cuts and folds paper to make realistic-looking insects. Each critter is crafted from a single sheet, without glue, and paint is often used to add to the realism.
The artist, like God, seems inordinately fond of beetles.