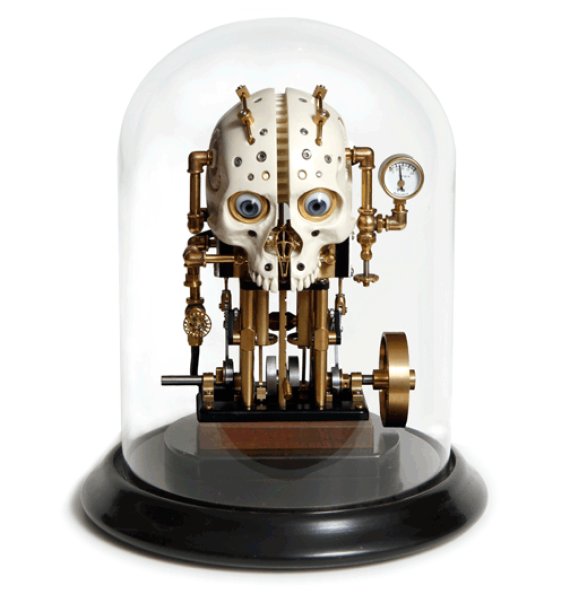 Steam of Consciousness by Chris Conte (updated: look! I found a moving .gif on the artist's website! It's at the bottom of the post).
It's really amazing to me how mainstream anatomical art, steampunk, etc. has become in the past few years – there really is no need for BioE anymore, which is good because as you've noticed, I'm not updating it enough. I promise there will be posts shortly. But in the meantime, HuffPo now covers skull art. And the skull above, by Chris Conte (a BioE favorite from way back) is apparently a FUNCTIONING MODEL STEAM ENGINE. What???
I'm also impressed by the organosteampunk work of Eric Freitas, whose deconstructed sculptures look like the clock version of a sprouting potato, with Tim Burton-esque tendrils unfurling like little roots: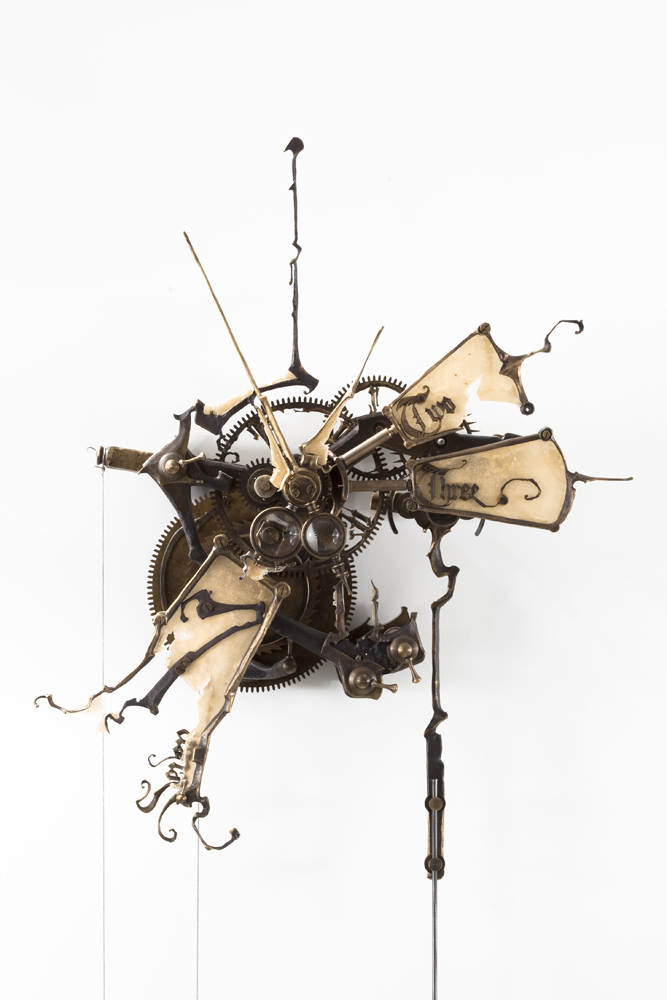 Eric Frietas
Mechanical #5, 2008
Via HuffPo [link sent by my friend Andrew]: "Steampunkinetics," AFA in Soho until September 2, 2012:
An emerging art movement, a creative design solution, a community and a culture; Steampunk is part philosophy and part Victorian Industrial aesthetic. It is a re-imagining of two distinct time periods and the fanciful and functional inventions that are produced. What if the Victorian or Industrial age happened at the same time as our modern or information age – what would have been produced in inventions, innovations, art and gadgets? That is Steampunk.

"Steampunkinetics" includes works by Tanya Clarke, Chris Conte, Eric Freitas, Josh Kinsey, Pierre Matter, Chris Osborne, Steve LaRiccia, Bruce Rosenbaum, Mark Eliot Schwabe, Wayne Strattman, Gary Sullivan, Roger Wood, Dale Mathis, Alan Rorie, Doug Meyer, Thomas Truax, Thomas Willeford, Bud Scheffel and Russel Anderson.