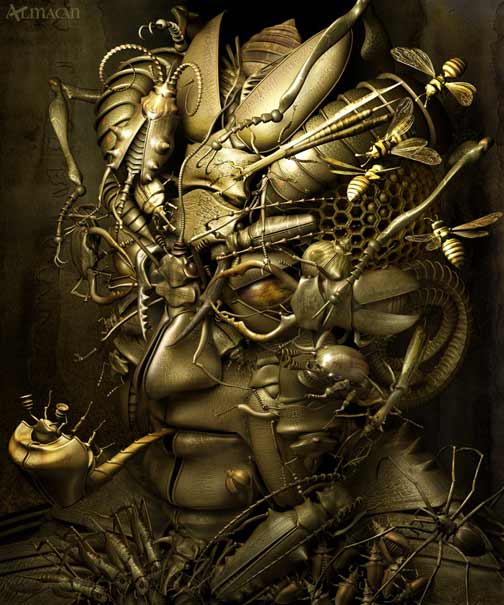 Metamorphosis
Almacan
Digital artist Almacan (Kazuhiko Nakamura) creates intricately detailed surrealistic portraits, equal parts Giger and da Vinci. This one reminds me of an insectoid Green Man about to disperse into the undergrowth. . . and also, strangely, of Richard Dadd's Bacchanalian Scene. Almacan says:
I am inspired by surrealism and cyberpunk styles of art. I find myself drawn to 19th century machine designs and armor among other things from that time period as motif. All of these images have been created with a portrait style while still containing a puzzle type quality.
His work is available via his website and Deviantart store.
Via feuilleton.