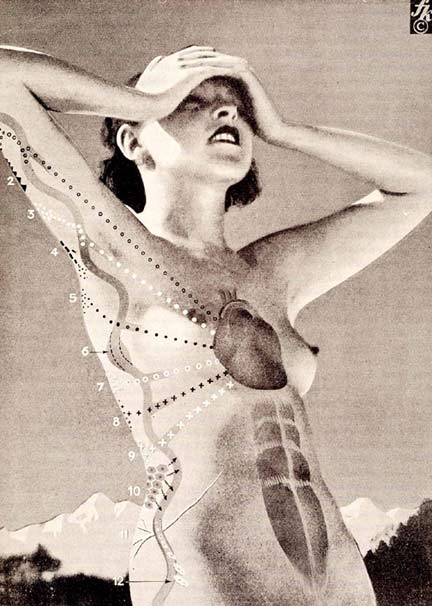 Der mensch gesund und krank, menschenkunde 1940 . . . . Vol. 2
Zürich-Leipzig, 1939. Relief halftone.
National Library of Medicine
Fritz Kahn
Street Anatomy recently posted a selection of industrial-influenced anatomical art by Fritz Kahn. How I wish the publishers of modern textbooks took design and aesthetics as seriously – it is neither wrong nor wasteful nor unscientific to make a functional illustration artistically challenging.
Bibliodyssey hit the same topic last year. As did Morbid Anatomy. Unfortunately, there are very few Fritz Kahn images online, mostly at Dream Anatomy and the British Library. Like Peacay, I've been stymied in my efforts to find more. . .