The Wellcome collection of medical images has been made available for non-profit use under a Creative Commons license. This is a really fabulous resource. Just for fun I searched "trepanation" and got nine images like these: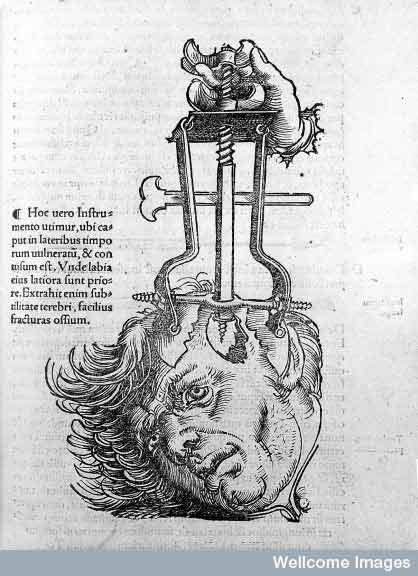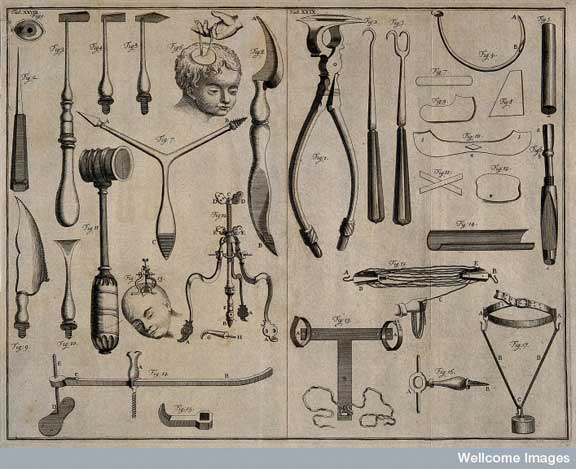 Thanks to Stranger Fruit for the heads-up (oops, no pun was intended).
Also of interest: 43 submissions to the Worth 100 medical anomaly competition (via Boing Boing).