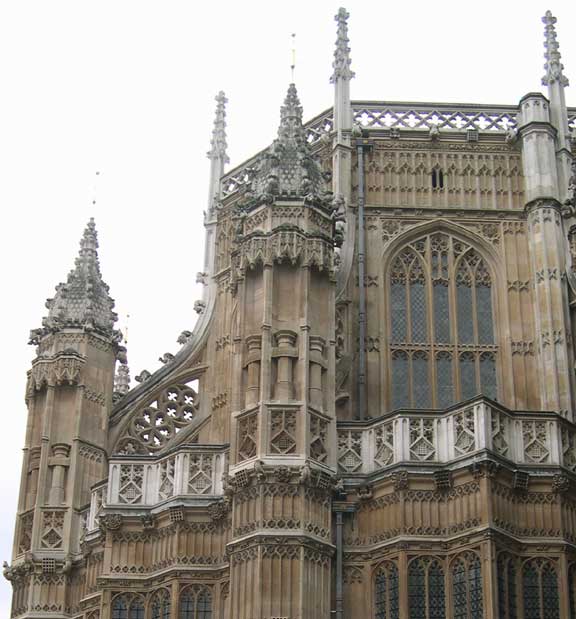 Today I visited Darwin and Chaucer in Westminster Abbey. Newton was there too, but he was being all standoffish behind an iron railing (possibly to deter enthusiastic fans of The Da Vinci Code, but more likely for some liturgical reason).
Quick: what's Charles Darwin's middle name? That's ok – I didn't know either. (It's Charles Robert Darwin).
For the record, the weather in London was lovely today. Tomorrow, though, probably not so much. But I'll be in the British Museum, so it won't matter. (happy noise)
P.S. At least a quarter of the people on the plane over here were reading Harry Potter and the Deathly Hallows. In my side row, all three of us were reading it! Unfortunately the flight was much, much longer than the book.