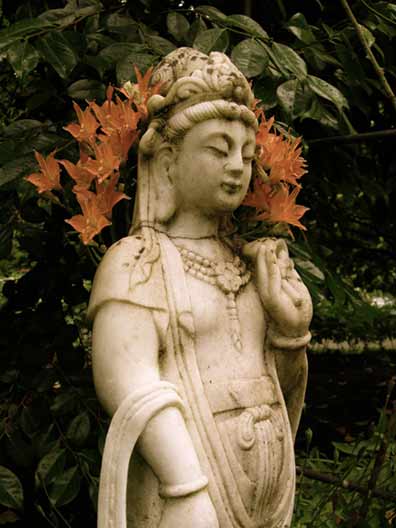 a girl
whose hair is yellower than
torchlight should wear no
headdress but fresh flowers

-Sappho (translated by Mary Barnard)
I'll be traveling for the next three weeks, so posts will be sparse. But I'll be on the lookout for things to share – like this counterpoint of art and nature, from a visit to Lakewold Gardens, about an hour south of Seattle.
Enjoy the sunshine, wherever you are.