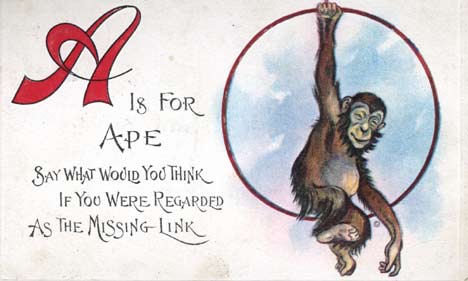 "Alphabet Animals" series #38
Copyright A.S. Meeker, 1910
A fabulous find out of a drawer of old postcards in an antique shop in a very small town.
The original recipient (in February of 1912) was Miss Katie Hedler of Idaho. The sender must have been well known to her, because the unsigned message reads in its entirety:
"Did you ever, in your life."
I take it Katie's friend was not a fan of Darwin!
FYI: This week's New York Times Science front page is devoted entirely to evolution.